This slightly
odd map
ranks states according to how similar they are to California, on a 1-30 scale: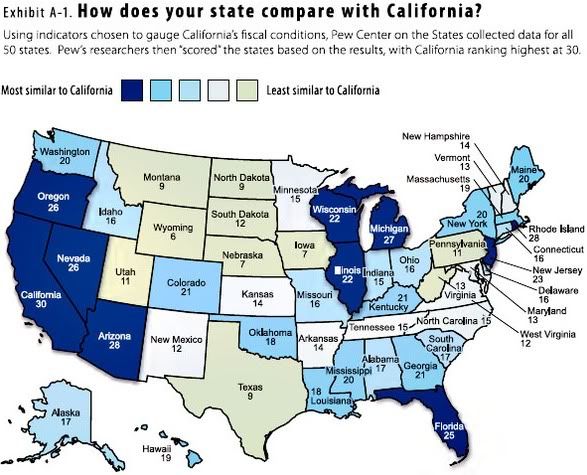 Leading the way is California - it gets a full 30, which means it's very similar to California, indeed. The next most California-like state is Rhode Island, in a bit of an upset, along with Arizona and then the other two states that border California. Coming in an impressive 5th place is Michigan, followed by Florida. New Jersey, Wisconsin, and Illinois round out the top ten most Californiaish states.
Most unlike California honors go to Wyoming.
Via
Yglesias
.