Neil Freeman's rather postmodern
fake is the new real
site has
a graphic
of the "fifty largest metro areas (in blue), disaggregated from their states (in orange). Each has been scaled and sorted according to population. The metro areas are US-Census defined CBSAs and MSAs":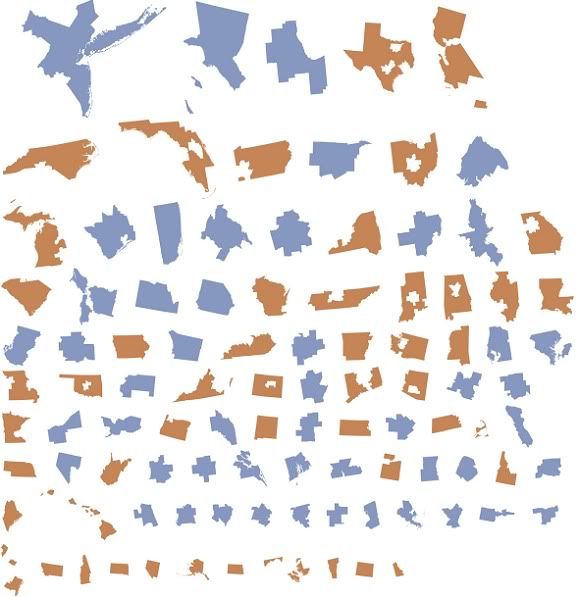 This actually took me a while to figure out, but what seems to be going on is that metro areas and states minus their top-50 metro area populations are scaled to population and ranked in that order. Actually pretty interesting: it shows how much of the US population lives in those 50 cities vs. the rest of the country.
And by the way, I still don't believe Jacksonville actually exists, let alone that it's one of the
50 largest urban areas in the US
. Have you ever met anyone from there? Have you ever, like, heard of someone taking a trip to Jacksonville? Didn't think so. And yet we're supposed to believe it's home to
1.3 million people
? Please.
Via
urban cartography
.