At
Criminal Justice
, Matt Kelley posts a chart from the Pew Center's report
"One in 100: Behind Bars in America 2008" (pdf)
showing state spending on prisons as a percentage of their overall budgets. Here's the data mappified:
(No, Michigan, I don't know why PEW doesn't love you.) Kelley has the
original chart
, which also shows percentage point changes (which only went down for eight states) from 1987-2007. Says Kelley: "These numbers are hideous. Oregon spends more than 10% of its general fund on corrections. Vermont, Michigan, Oregon, Connecticut and Delaware spend more on corrections than on higher education."
The Pew report also includes this chart, which shows just what an outlier the US is among western nations in terms of prison populations: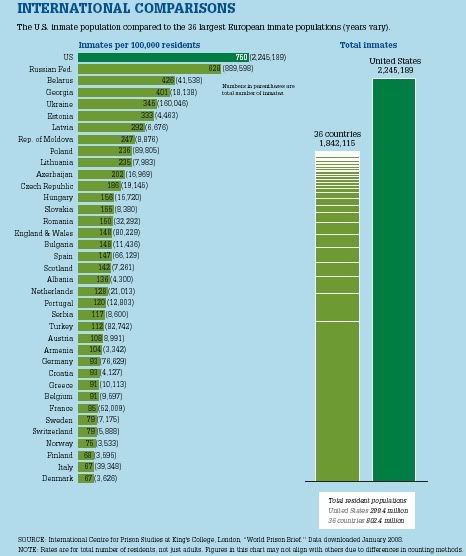 Let's hear it for American exceptionalism!