this
is what they are seeing: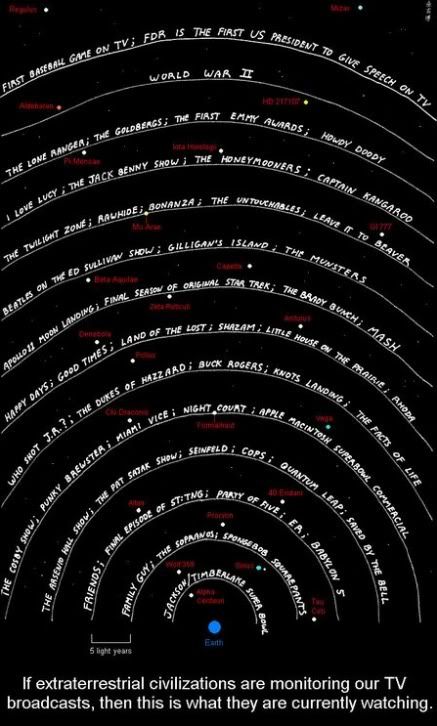 It is humbling and awe-inspiring to think that we humans are the seat of self-consciousness in the universe - the organs through which the universe imagines itself. Just contemplating that fact can be akin to a spiritual experience.
Contemplating old episodes of
Three's Company
zipping out past Pollux and Arcturus, on the other hand, is humbling in a really quite different way.