Like cycling? Like maps? The New York Times has a nice
interactive map
of the Tour de France course: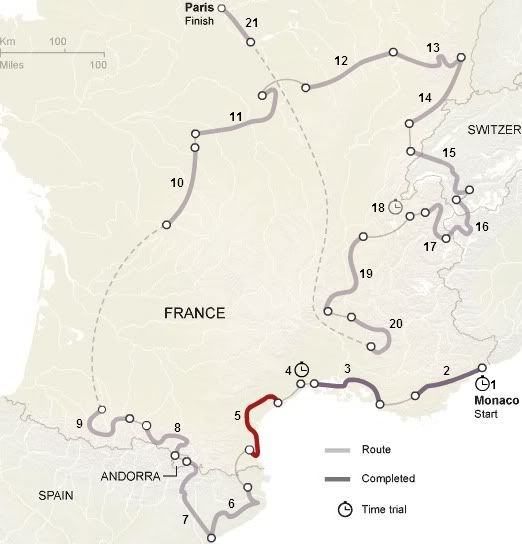 Stages are numbered; Wednesday's 5th stage is highlighted.
Clicking on a stage lets you view its profile, like this one of the Pyreneesian 8th stage:
Tour de France, if my language skills are not failing me, translates literally as "Tour of France." But France only amounts to 1/6 of the countries through which the Tour travels. Clearly the planning for the Tour suffered from an appalling oversight in this regard; must be embarrassing for the organizers...