Some people wanted to see maps of the distributions of specific drugs, to which I say: very well! Here are some more maps derived from
the SAMHSA report's
own maps. First, weed: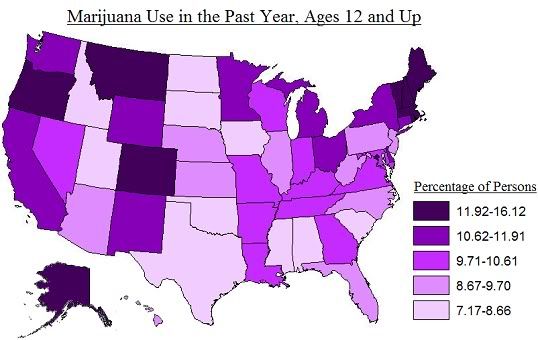 Here's coke: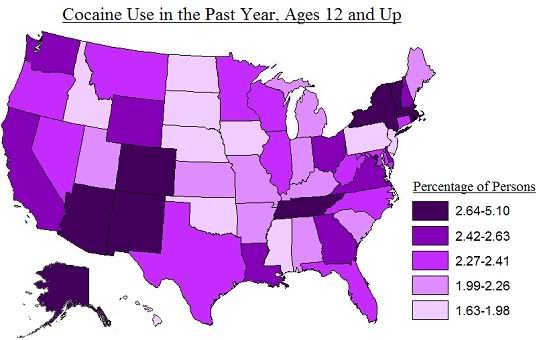 Here's painkillers: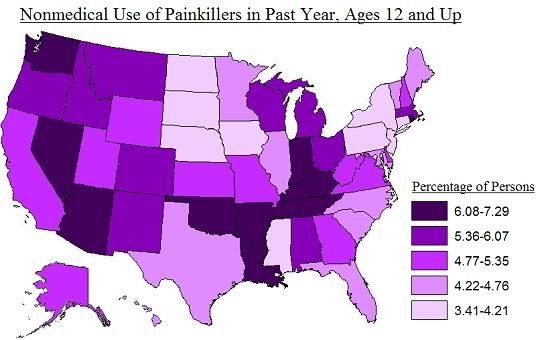 Here's a heroin map, based on a
different SAMHSA report
(note this one shows "TEDS treatment admissions," rather than actual use):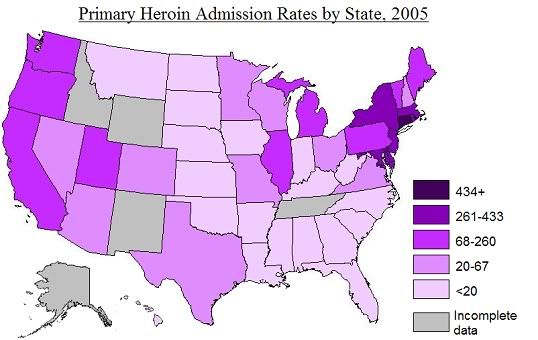 And here's a map for meth (from a
previous post
; also shows admissions rather than drug use per se):
Some interesting stuff here. I wonder how it's possible for New York to be in the top quintile for cocaine use, and New Jersey to be in the bottom quintile. And I wonder why heroin is so heavily concentrated in the Northeast Corridor while that same region is practically meth-free. And I wonder why the Mountain West uses tons of drugs, but the Plains states not so much. And I wonder why Mississippians don't like to do drugs. I wonder many things.
There are more maps in the
SAMHSA report
, but again I warn you: their color scheme is profoundly misguided.

UPDATE
: All right, one more. Here's overall drug use, non-marijuana division: