Via
Bats Blog
at the New York Times,
flipflopflyball.com
, by graphic designer Craig Robinson, has a bunch of infographics about baseball. Some of them are definitely maps. Some of them, like the following, are arguably maps: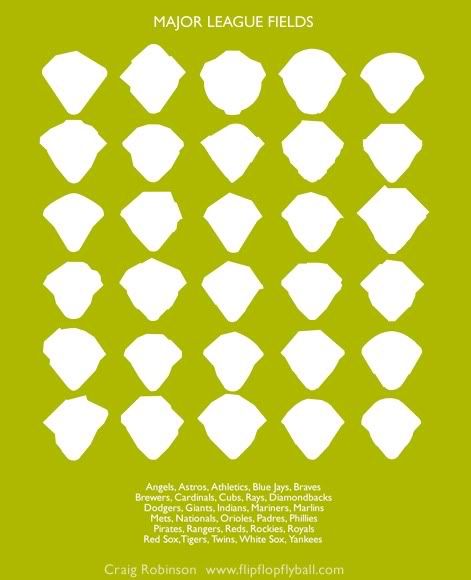 The stadia of the major leagues. I don't know if these are to scale; it looks like they might be. But here's one thing I would like to see, have looked for, and cannot find: major league ballpark dimensions overlaid on each other at scale, so you could make direct comparisons. Maybe Mr. Robinson would be interested in such a project...
By the way, Robinson is also responsible for
Atlas, Schmatlas
, which I have a feeling many of you might appreciate.