Jeff Clark has made a
word cloud
of tweets from Iran: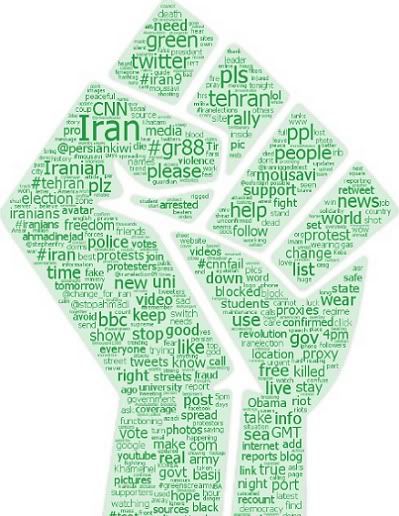 Says Clark:
This is a Shaped Word Cloud created from the text of approximately 84,000 tweets containing the term #iranelection. The larger the word the more frequently it appears in the text. As usual you can click on a word to see the current twitter search results.
He's also maintaining a running
tweet narrative
that uses an algorithm to create a sort of synecdoche of tweets from Iran. Very interesting.